Active Notifications Indicator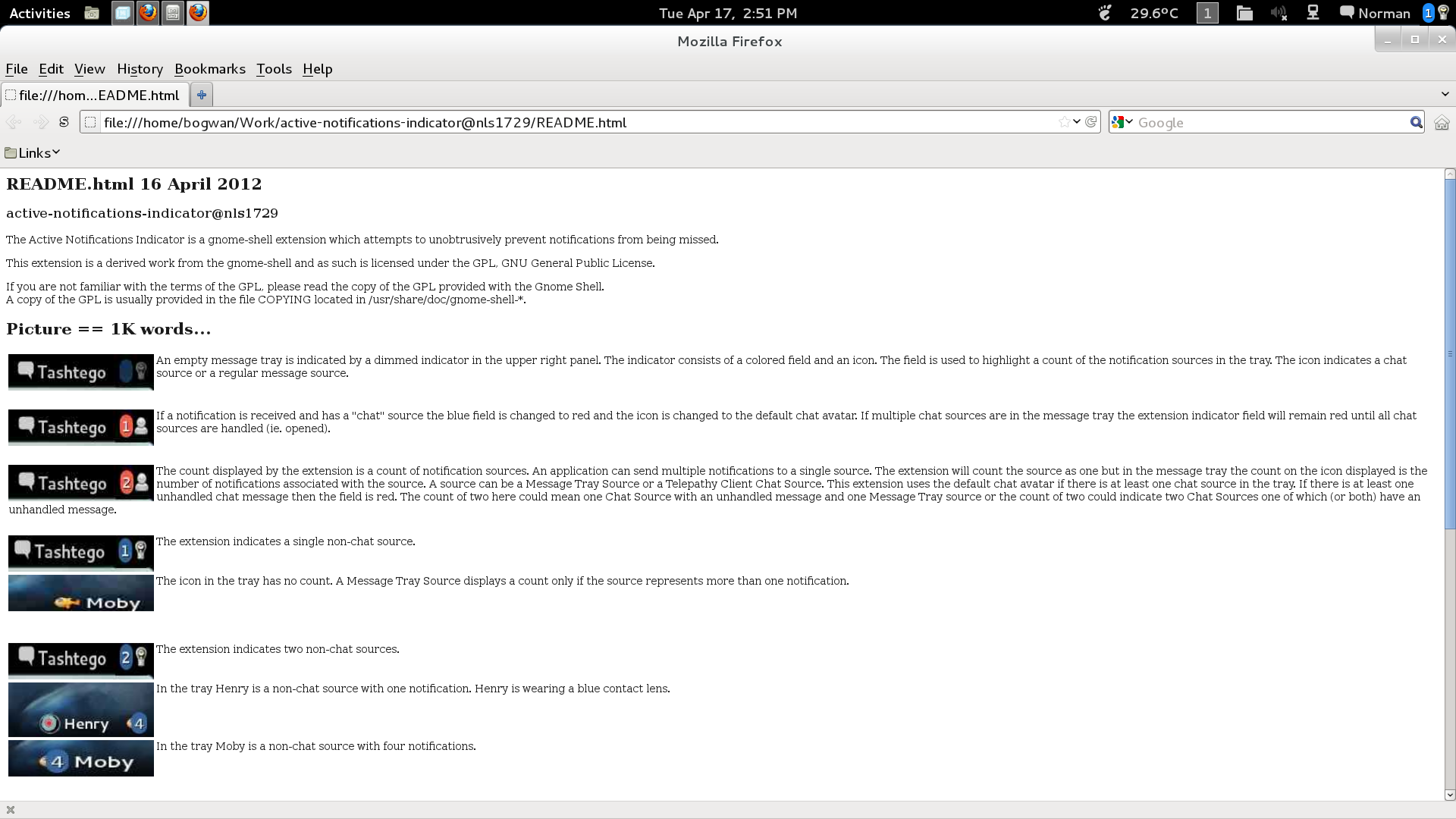 Provides an unobtrusive indicator of notifications in the message tray. Both Message Tray and Telepathy Client (chats) notifications are handled in an informative manner.
---
Your opinion
Unfortunately, to help prevent spam, we require that you log in to GNOME Shell Extensions in order to post a comment or report an error. You understand, right?