Media player indicator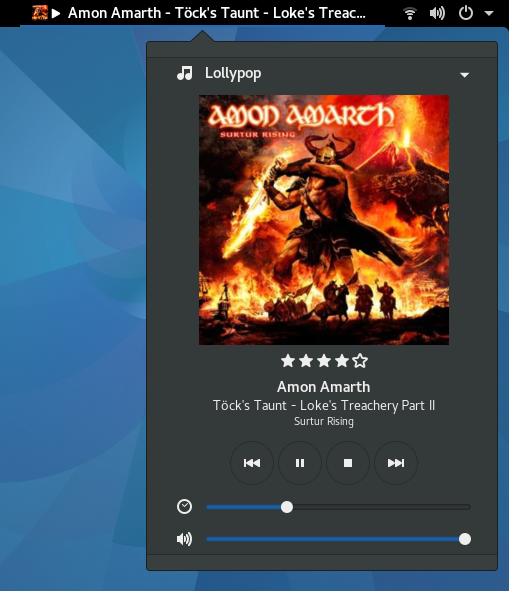 Control MPRIS2 capable media players: Rhythmbox, Banshee, Clementine and more. Check the home page for more details. Please report issues on github and not via this website.
Extension Homepage
---
Your opinion
Unfortunately, to help prevent spam, we require that you log in to GNOME Shell Extensions in order to post a comment or report an error. You understand, right?