Arch Linux Updates Indicator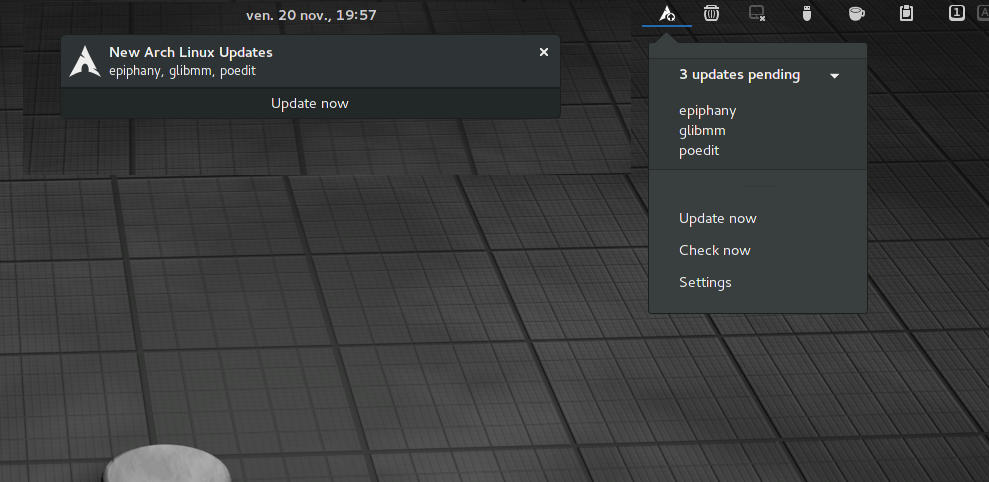 Update indicator for Arch Linux and GNOME Shell. Can support AUR or other distros by changing command used to check for and apply updates.
Extension Homepage
---
Your opinion
Unfortunately, to help prevent spam, we require that you log in to GNOME Shell Extensions in order to post a comment or report an error. You understand, right?