Dynamic Panel Transparency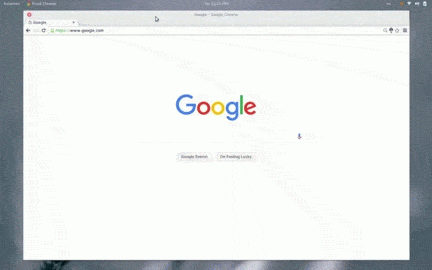 This extension fades your top panel to nothingness when there are no maximized windows present. Never again will the panel be abruptly darkened! May be incompatible with some extensions that make extensive changes to the panel. If any bugs occur please report them on the website below. ** If your theme isn't working correctly with this extension enable 'Remove Excessive Panel Styling' in the Background section of preferences. ** ** If you need Drop Down Terminal support go into 'App Tweaks' in extension settings and select Drop Down Terminal. ** New in v19! - Desktop icon fixes. - Spanish translation. New in v18! - Faster theme detection. (No longer detects the theme at each startup) - Smooth corner animations. - Multi-monitor setups now correctly handle windows moving between monitors. - Dash now becomes transparent when "viewing the desktop" on systems with desktop icons enabled. - Wayland systems have improved tracking. - Internal rewrites. Features: - Theme detection (works with 99% of all themes). - Per-app customization (panel color, opacity) - Configurable text coloring - Configurable text and icon shadowing - Customizable transition styles - Window tracking with support for shortcuts 3.14 support will likely be dropped in the next major release, as Debian Stable is finally upgrading.
Extension Homepage
---
Your opinion
Unfortunately, to help prevent spam, we require that you log in to GNOME Shell Extensions in order to post a comment or report an error. You understand, right?