GTG tasks in calendar panel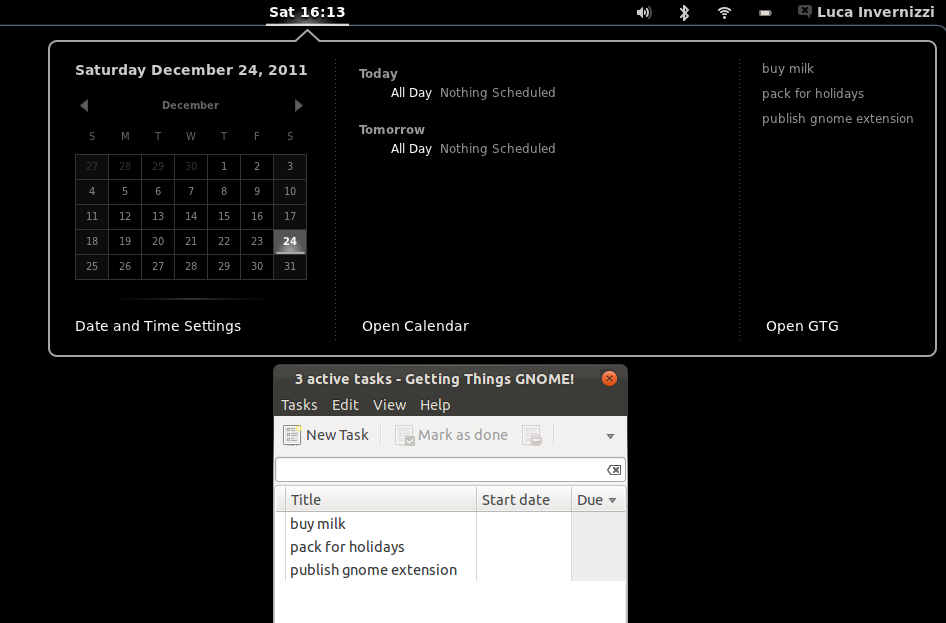 Integrate GTG with the calendar panel. Works with GTG 0.3 and above (which will be released in March), or current trunk.
---
Your opinion
Unfortunately, to help prevent spam, we require that you log in to GNOME Shell Extensions in order to post a comment or report an error. You understand, right?