Quit Button and IM Menu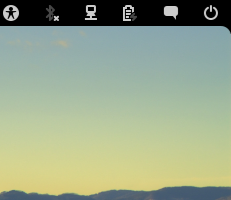 Your Social state is not the Computer state, is it? :·) Bugs: If you find an empty (or quite empty) Computer menu, it's probably a bug in another extension. Please send me the list of yours (activated or not), I'll find it and contact his developper.
Extension Homepage
---
Your opinion
Unfortunately, to help prevent spam, we require that you log in to GNOME Shell Extensions in order to post a comment or report an error. You understand, right?