Deepin Enhanced Dock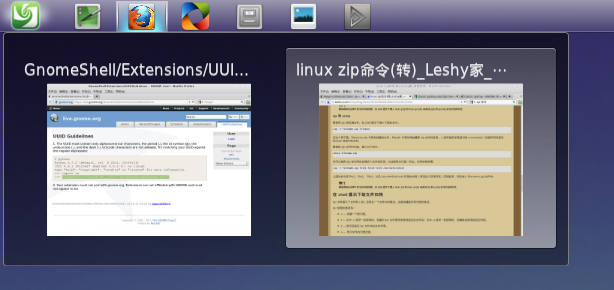 It's developed by Linux Deepin team. You can add a Dock(like 'taskbar' under Windows) to the top panel and preview windows dynamiclly. Right click the apps icon under "Applications" in Activities view and choose "Add to dock".
Extension Homepage
---
Your opinion
Unfortunately, to help prevent spam, we require that you log in to GNOME Shell Extensions in order to post a comment or report an error. You understand, right?