Desktop Icons Switch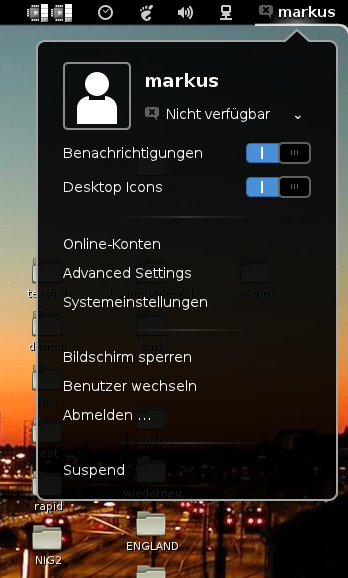 This extension adds a switch to enable or disable the desktop icons. This is also possible via gnome-tweak-tool, but this is for faster access to turn the icons on and off...
Extension Homepage
---
Your opinion
Unfortunately, to help prevent spam, we require that you log in to GNOME Shell Extensions in order to post a comment or report an error. You understand, right?