Radeon Power Profile Manager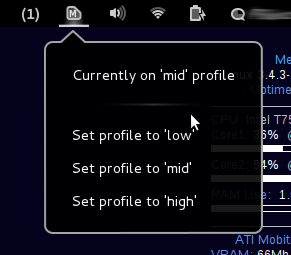 Control the power usage of your Radeon card using OSS drivers. Please look at the README.md file or the github page for instructions on how to use the extension.
Extension Homepage
---
Your opinion
Unfortunately, to help prevent spam, we require that you log in to GNOME Shell Extensions in order to post a comment or report an error. You understand, right?